Sky on Fire
A beautiful scene, replayed almost every afternoon on this creek near my home. In this digital painting, I chose to highlight the repetitive shapes of the masts and the rich colors of the sunset.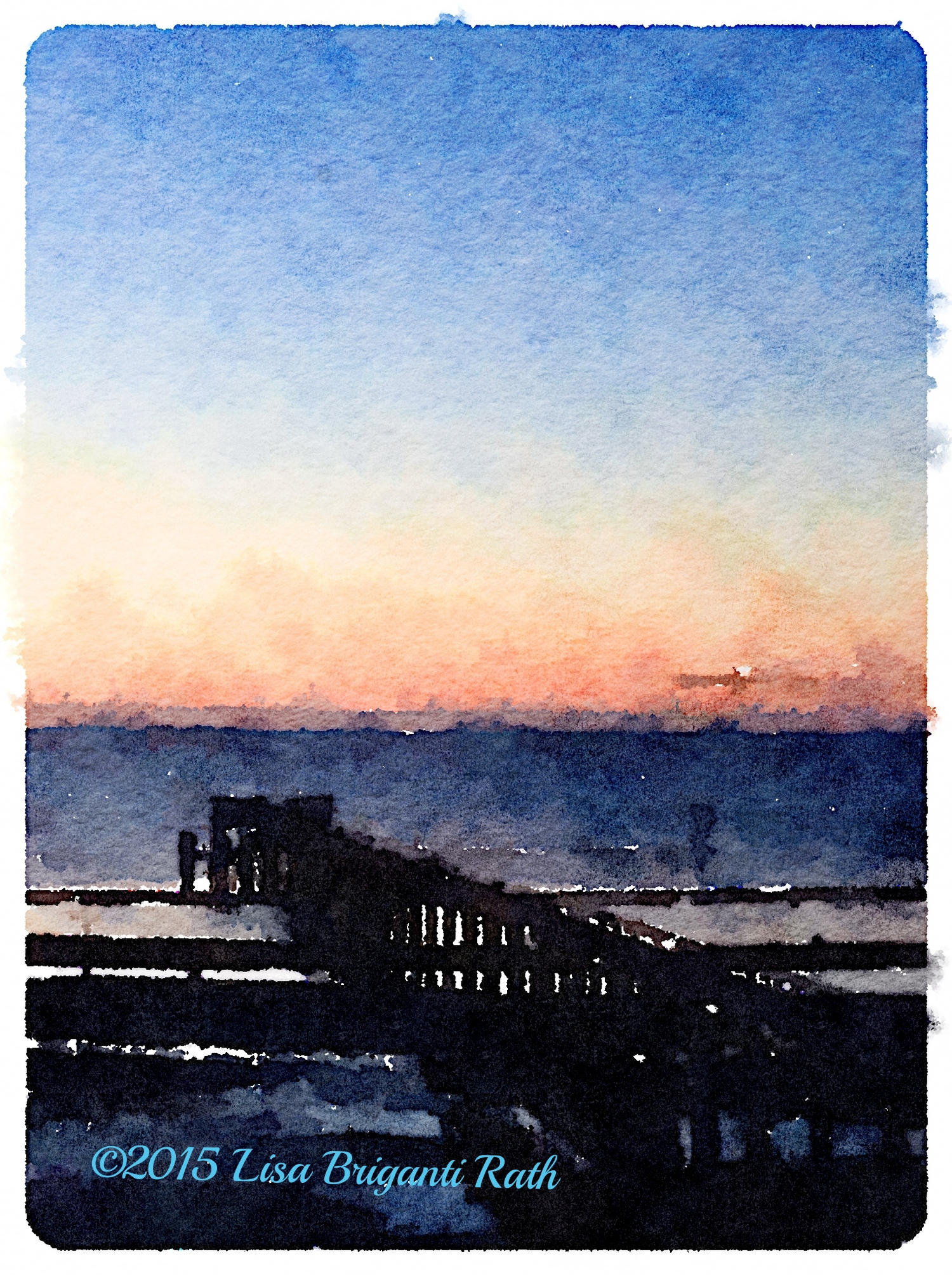 Sunrise on the Chesapeake
The tide was beginning to come in, the layers of color on the horizon were rich, and the pier I've enjoyed since childhood added all I needed for the composition. This digital watercolor started as a photograph one spring morning.
Calla Lily on Blue
There is a simplicity to the elegant calla lily. When I painted this digital watercolor, I chose a velvety blue to contrast with the stark white blossom, and allow its unique shape to be the feature.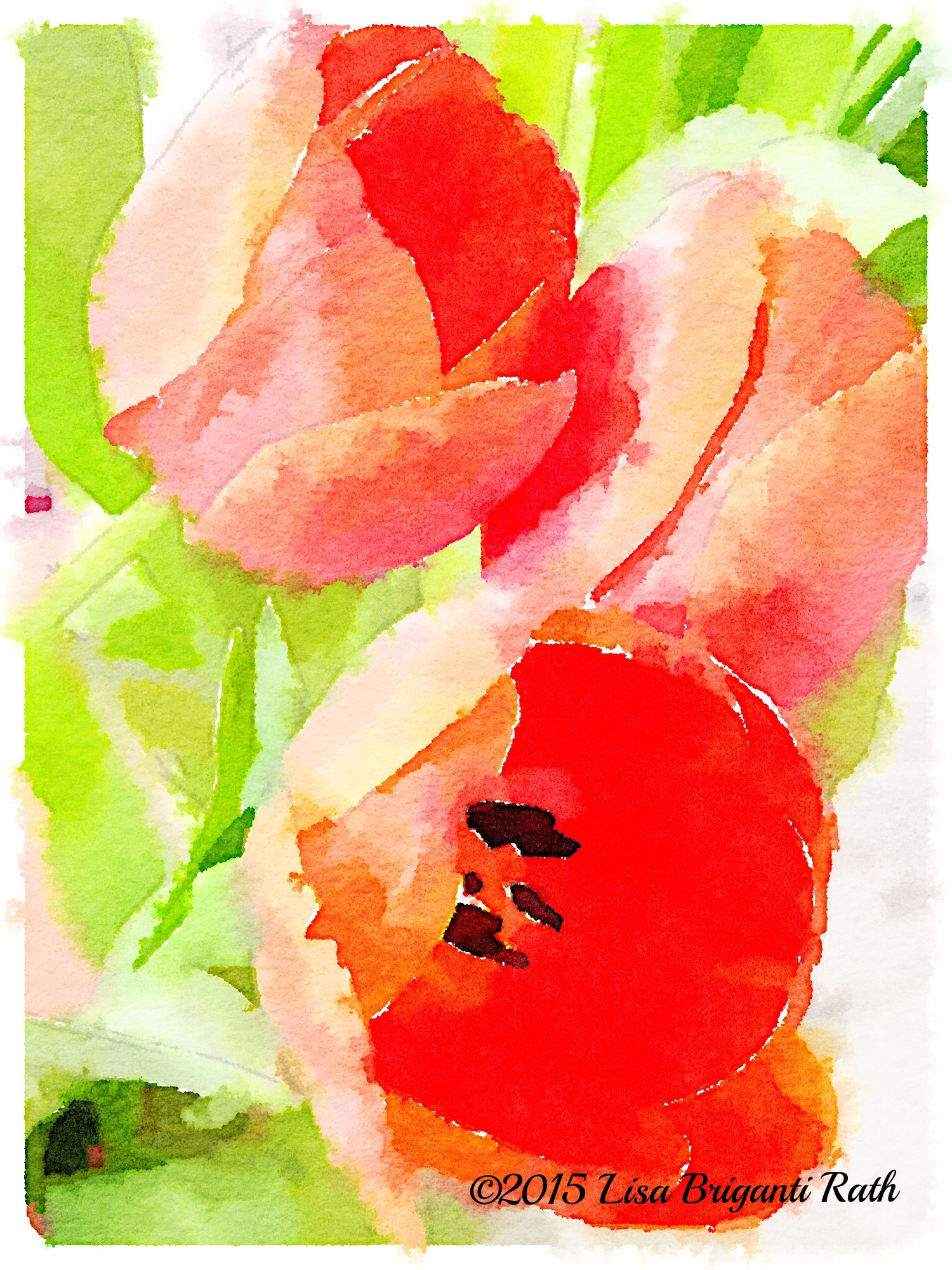 Suzanne's Tulip Garden
My mom was a wonderful gardener and artist. She taught me how to plant bulbs, making sure they were "nose up!", and I still remember kneeling alongside her, dropping in the bulbs, covering them with soil, and giving it a pat before moving on to the next spot. I painted this digital watercolor to capture the three stages of a tulip in bloom -- one in bud, one unfurling, and one showing off its black stamens.
Snow Goose Flight
On the eastern shore of Maryland, flocks of snow geese filled my view. I made the original photograph softer and more ethereal when I painted this digital artwork.
Lucy's Garden
Lucy has tended this lovely garden for over sixty years, carefully selecting new plants to add each season. She's an artist whose medium is plants!
In the Pink
This digital painting allowed me to capture the still-life realism I was after, and I used a dark background to evoke that same quality. I like to hang three of these together as a triptych.
Bay Bridge Sunset
A rare angle of the Chesapeake Bay Bridge, caught in the glow of sunset. As I created this digital painting, I chose to play up the warm colors, allowing the structure to anchor the scene.
A Rose By Any Other Name
Flowers fascinate me. I wanted to capture the center whorls of this rose, as well as the gorgeous, color-tipped petals. I started with a photograph, and digitally painted it to bring up the features of this flower.
Red Sky at Night, Sailor's Delight
One of the first things my dad taught me about sailing was the phrase, "Red sky at night, sailor's delight. Red sky at morning, sailor take warning." This digital painting is of the sunset over Spa Creek in Annapolis, Maryland, but may remind you of your favorite spot.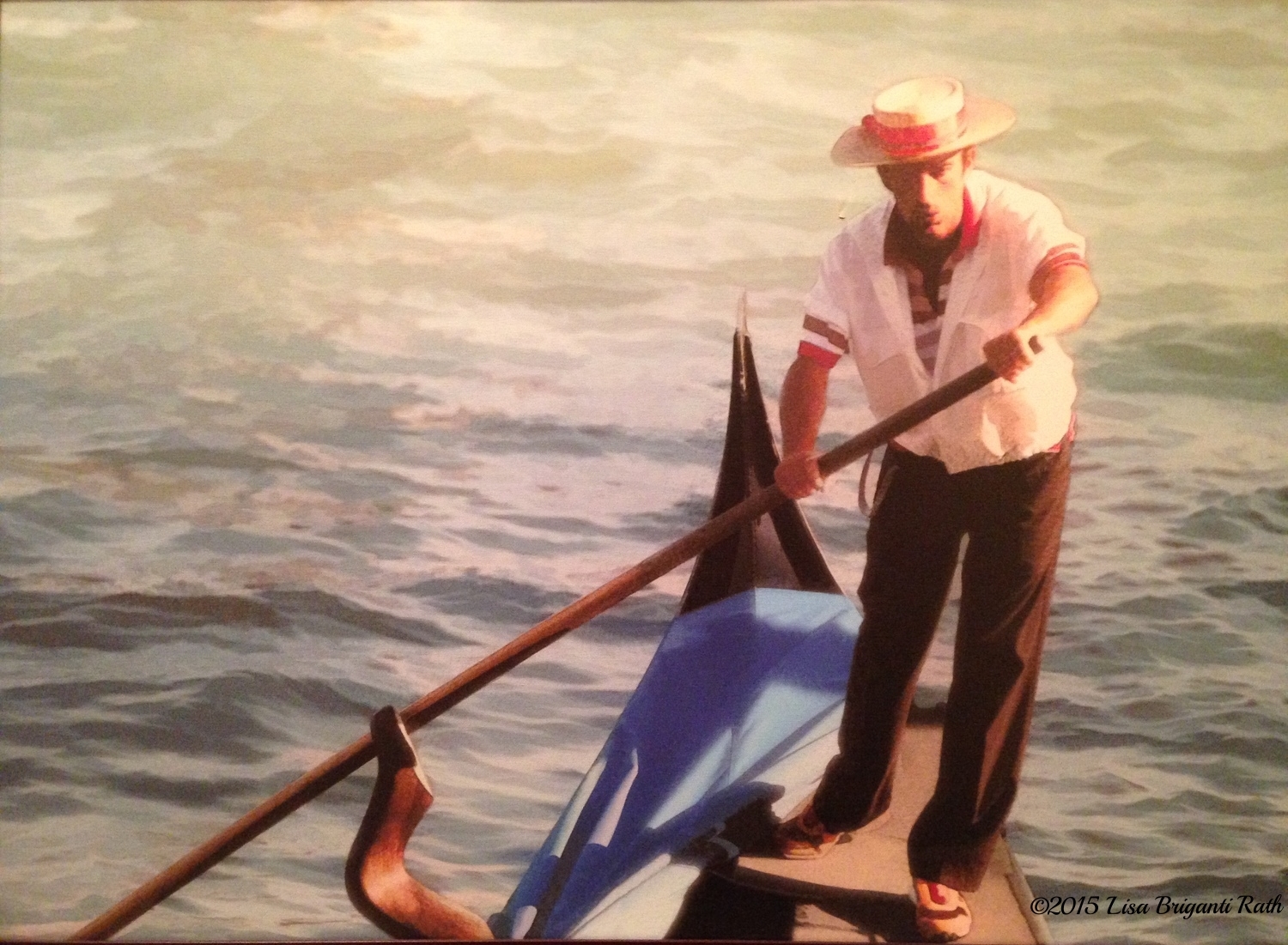 O Sole Mio
Looking down from the Ponte di Rialto gave me a nice angle to watch the gondoliers floating by. Digital painting allows a softness that captures the ephemeral quality of Venice.
Sunny Lily
What says "summer" more than a sunny, yellow lily? Stripes of color line the petals, and contrast with the brilliant green stamens, for really happy-looking flower in my digital watercolor.
Digital Art